UX Portfolio Formula – Sarah Doody
UX Portfolio Formula – Sarah Doody
---
A complete blueprint to finally help you create a UX Portfolio that stands out.
Create a UX Portfolio that showcases your skills, story, and stands out.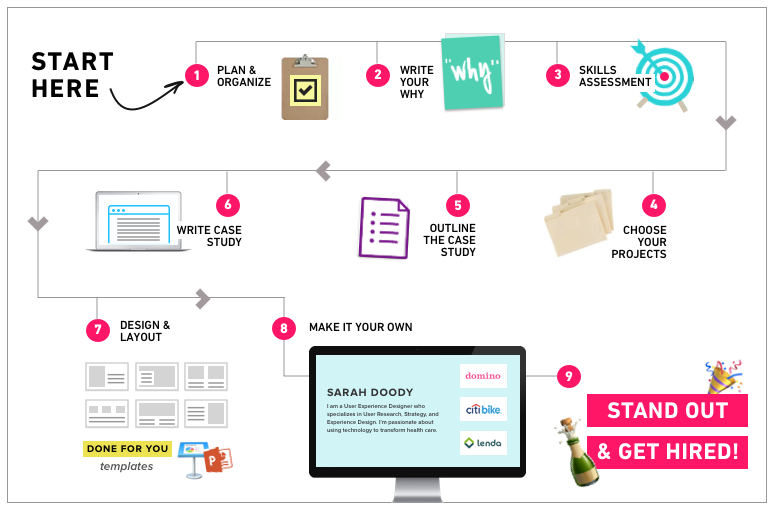 This page is about two important things …

FIRST OF ALL
I want to tell you what you get if you decide to enroll in UX Portfolio School.
MORE IMPORTANTLY THOUGH …
I want to let my students' success stories speak for themselves.
Because I don't want to "sell" you, not my style.
So please, read this entire page!
And then decide if this is a fit for you. Sound good?
Who is this program for?
People who truly want to have a career in UX, not just capitalize on "breaking into a hot industry".
People who have an existing UX portfolio, but know it can be better and need help pulling it all together.
Anyone who wonders "how do I create a portfolio if I don't have real world experience?"

People who are tired of not making progress on their UX portfolio and have thought to themselves "I work in UX, why can't I even UX my own portfolio?!"
Any of these sound like you? Cool, read on …
I'm Sarah Doody, nice to meet you!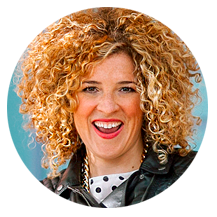 Before you ask,
YES this is my real hair!
2015: Founded The UX Notebook, a weekly UX email and education collective focused on helping people learn how to think like a designer.
2012: Went full time as self employed with my own UX consulting business.

2011: Co-created curriculum for and taught General Assembly's first ever 12-week User Experience Design course.
2007: Moved to NYC to get started in the roller coaster world of tech startups.
---
Here's what you'll learn in UX Portfolio Formula:

? What are the key sections of a UX portfolio & where to start?
? How many projects, and what types, should you include?
? What do recruiters and hiring managers want to see?
⭐️ How to write your career compass statement and why you need one?
? What is a UX case study and why it's critical to your portfolio?
? What should you do about private projects and NDAs from clients?
? How do you get your portfolio online, what's the best method?
? How to go beyond pretty screenshots and tell project stories?
Here are the templates & "done for you" items:

UX Portfolio Layout Libraries
Keynote and PPT files to help you layout your entire UX portfolio.
Mock Project Brainstorm List
10 project ideas that you can do to add variety to your UX portfolio projects.
Case Study Blueprint
A follow along guide to writing each of the 7 sections of a case study.
Career Compass Statement
Get clear on your "why" statement with this template.
3 part skills assessment worksheet
Self assessment, peer quiz, and mentor mirroring activity.
Case study examples
A ready lis of case studies that've impressed me.
Portfolio critique questions
10 questions to ask yourself so you can critique your own UX portfolio
---
UX Portfolio Formula – Sarah Doody course is a digital product. You will receive a download link via your email after payment.
-In some cases, the link is broken for any reason or the product pre-order, our Support Team will contact and update status UX Portfolio Formula – Sarah Doody within a few hours business days.
Please contact us if there are any further questions or concerns you may have, we are always happy to assist: [email protected]
---
Instructor